Yeah, crossovers usually flop so hard they leave a crater where a person used to be.
Even the smallest roles are well voiced.
Yes, even alicorns with seven wings, black bodies, firey red manes and dragon eyes. Maybe they really like to grow flowers and make shrubberies!
All the way down to the facial expressions, this guy is awesome!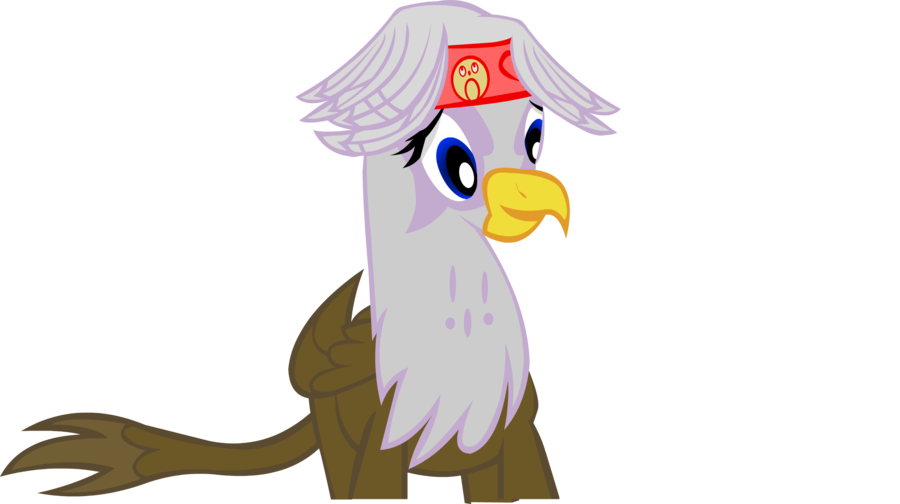 Well, she has a bandanna. It looks kind of cute on her.
She also has a thankfully simple design, yet she is recognizable. Good work!
Yeah, pretty much what I think of this guy.
Get here, otherwise there's no hope for you.
It's already about to turn into that "Meaning of Life" segment about organ transplants.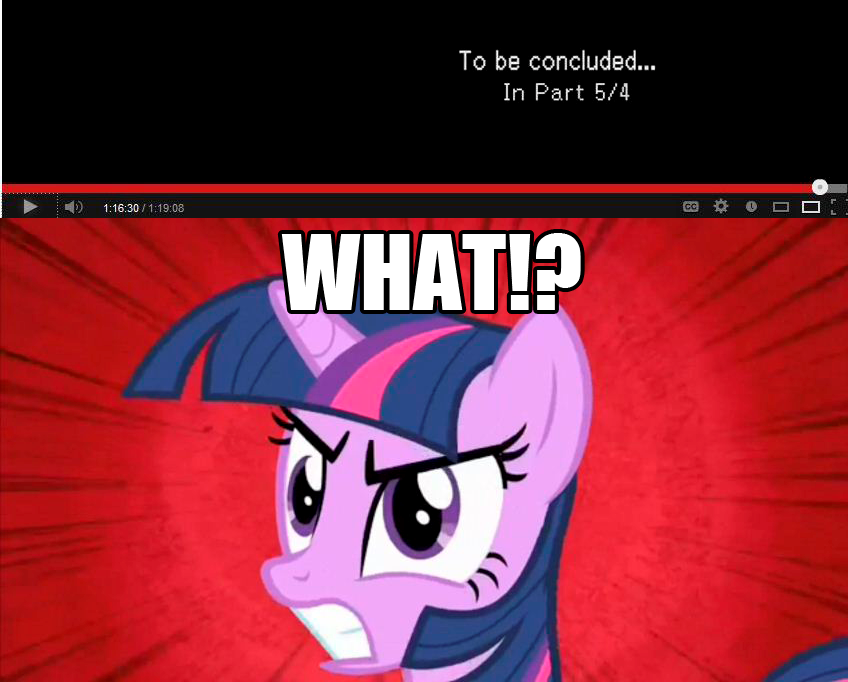 It didn't save it from my rage, and the rage of quite a few others though.
This was bullshit even when Marvel's The Avengers did it!
And the Award for Worst thing in the entire Series goes to...
I just wanted order in the Galaxy, this bitch be crazy yo!
Hernan Cortés still wins in the ridiculousness department, though.
More like jumping the shark.
Her spite is so corrosive she could melt the monitor.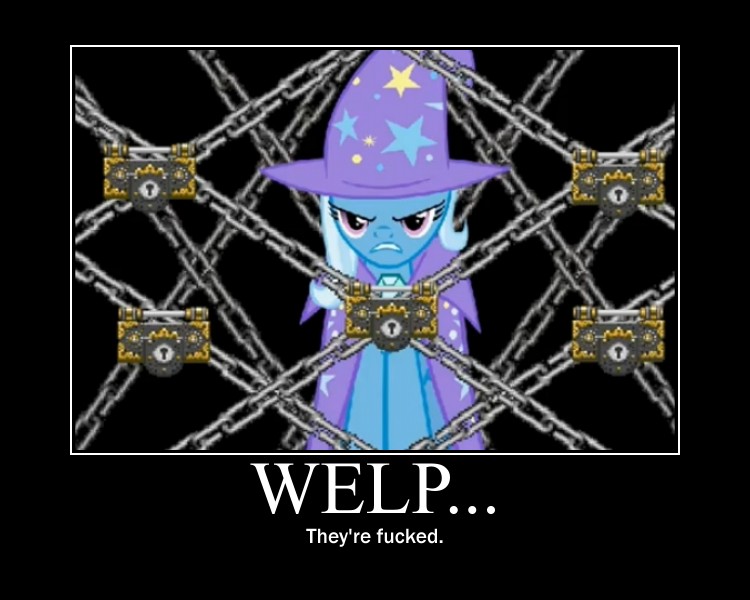 And it's all hidden behind black locks made of bullshit.
Hell, The Borg Queen is way more likable than she is!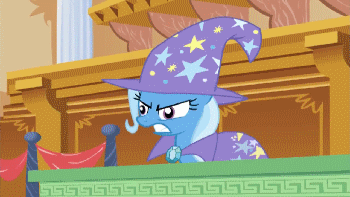 I left this scene on loop for 30 minutes. Her breakdown was so unsatisfying I needed to see it over and over again.
Let's get back on track with an adorable and very well done animation.
Credit where credit is due, this was a big effort and really paid off in the end.